Are you interested in a healthy lifestyle where natural products and vitamins are effective at helping you strengthen your health? Get inspired and let NATUREVIA® (formerly Swiss Natural ™) accompany you on your journey to health.
Our innovative premium quality products are safe, effective and scientifically formulated from natural sources. We believe that they will help you make the most of your every day.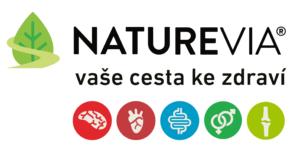 Over 25 years ago our company, BIOVIT IMPEX, started to bring natural supplements from Canada to the Czech market. These leading producers of vitamins and food supplements in Canada offer more than 50 years of tradition and we are proud to continue to be a part of this history. Our products are manufactured using the latest technologies, guaranteeing the highest quality standards from raw materials to the final product. Our manufacturers test each batch of supplements under the strict supervision of Health Canada regulations.
We are not changing the composition of the products, only the brand name
In 2018, we began the gradual repackaging of your favorite Swiss Natural® products into new packaging of the NATUREVIA® brand, a new original and unmistakable brand that captures the essential characteristics of our products, their natural form and origin – NATUREVIA
Foundations of the Naturevia Brand
All products are registered with the Ministry of Agriculture of the Czech Republic and are for sale in pharmacies and e-shops.
Do we need food supplements in our diet? What is the role of dietary supplements in health? Read more here >>