Description
One capsule contains a minimum 90% of omega-3 unsaturated fatty acids produced by purification of oil obtained from wild marine fish from ecologically clean areas.
a rich source of long-chain omega-3 unsaturated fatty acids – eicosapentaenoic acid (EPA) and docosahexaenoic acid (DHA).
900 mg EPA/DHA per capsule
for maximum effect on heart health, vision and brain activity, only 1 capsule a day is enough
content of heavy metals and toxins well below regulatory limits
no fishy taste
value sized bottle (180 caps) lasts for 1/2 year
Why choose NatureVia Omega 3 Ultra?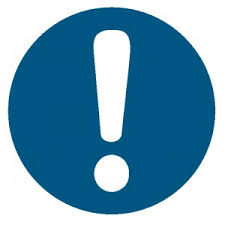 READ the current report on Omega 3 and Vitamin D from the state institute  ( Státní zdravotní ústav)  here:  vysoce aktuální sdělení o významu Omega-3 a vitaminu D
Get enough Omega-3 without worrying about swallowing and the taste of fish oil!
Omega-3 fatty acids (EPA/DHA) are important for health at any age.
The body cannot make or store these important nutrients so they must be replenished regularly through diet.
Recommendations of the World Health Organization (WHO):
Healthy adults: eat fatty fish at least twice a week or eat daily min. 250 – 500 mg omega-3 (EPA/DHA) – Pregnant and lactating women: add another 200 mg of DHA per day to the adult dose.
Consumption of fish in the Czech Republic is very low (only about 20% of the recommended amount), supplementation of Omega 3 is clearly recommended
| Effects: | Daily dose of Omega 3 Ultra required to achieve an effect |
| --- | --- |
| EPA and DHA contribute to normal heart function ** | 1 capsule |
| DHA helps maintain normal vision * | 1 capsule |
| DHA contributes to normal brain function * | 1 capsule |
| DHA in pregnant and lactating women contributes to the proper development of the brain and eyes of the fetus and the breastfed child *** | 1 capsule |
* 250mg DHA daily
** 250mg EPA+DHA daily
*** 250mg EPA+DHA daily, min.200mg DHA